RURAL – INTENSIVE LAND USES 1
david hornby
The agricultural systems considered so far are known as broadhectare or dryland farming. However, there are a number of intensive land uses which have the following characteristics:
high production on a small area. that is, a high return per hectare
specialisation of land use or mono culture
higher management skills and more supervision
higher risk
often, a pioneer or "niche" market
more capital intensive per hectare
typically, uses irrigation.
The other important consideration from a farm systems perspective, is that they are less dependent on the agricultural components of the farm (eg soil) and more dependent on external environments (eg the laws on
pollution control). Therefore, intensive rural land use systems are much more dependent on outside environments than dryland farming systems and therefore, are a more "open" system.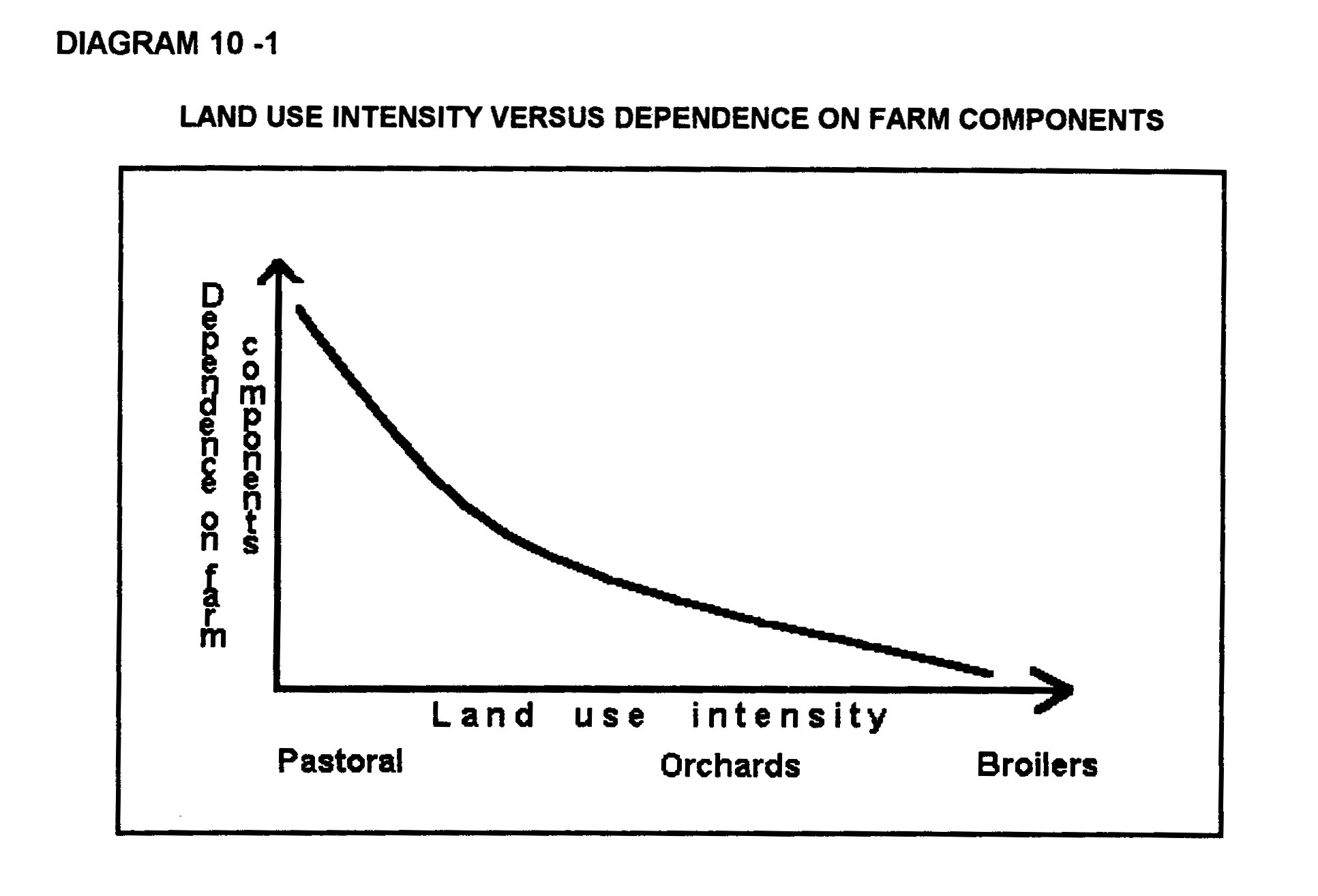 THE PROBLEM OF MANAGEMENT
The valuer when valuing a rural enterprise assumes normal or typical management. However, intensive rural pursuits are more likely to be run by managers with above normal management skills. In this situation the
valuer will have to reduce the potential income to that applicable for normal or typical management as that will be the most likely degree of management skill enjoyed by an intending purchaser. On the other hand, if current management is poor, the valuer will have to increase the expected income to that of normal or typical management.
THE PROBLEM OF GOODWILL
The other problem encountered with the purchase of an intensive farm system is that it may be sold with existing forward contracts or a list of established clients. This is a business goodwill component and not part
of the real estate and therefore, the value of the goodwill should be deducted from the sale price. For example, when a valuer analyses a sale on a "walk in walk out" basis he/she must discount that sale for
any such element of goodwill.
Company or personal goodwill can also apply to the property's trading name. For example, stud properties and nurseries are highly dependent on the goodwill generated by their name.
See vegetables
See fruit
See grapes
See irrigation
EXAMPLES OF INTENSIVE RURAL LAND USES
The following examples of intensive land uses are covered in this and the next part in increasing order of
intensity:
Orchards
Dairies
Pigs
Broilers.
See orchards
See pigs
See broilers
See dairies
3