MODERN STYLE - ARCHITECTURE
1950s architecture that had the following typical features:
corner windows
vigorous use of colour
texture finishes on inside walls
cement tiles of various colours
floorboards exposed and waxed with a light colour
exposed timbers stained with a light colour.
Includes the waterfall style which has rounded corners and the P & O style with portholes. There are some good examples of the modern style in Canberra.
The actual start of the Modern movement was in the 1930s and was a reaction against the containment of Australian houses. A movement to break out and get sunlight into the house. For this reason it was styled on a glass box. The movement really found its feet during the 1950s, after WWII, with the new post war prosperity.
A well known architect of the style is Harry Seidler and a number of holiday houses along the east coast were copied from his famous house for his mother. They were cheaply built in asbestos cement and have a flat roof. The Modern movement is basically still with us and often called "contemporary".
\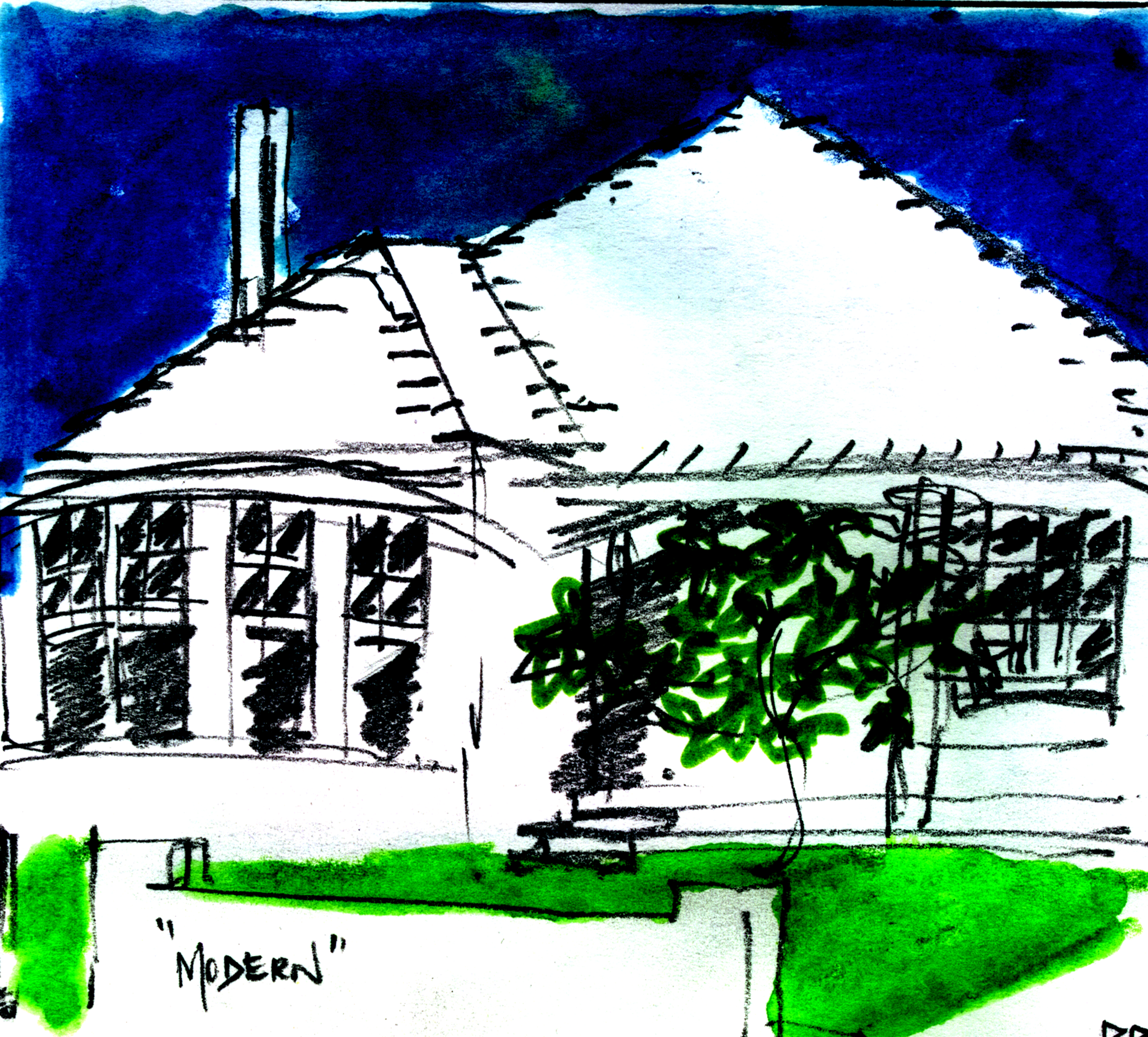 EXAMPLES OF 50's MODERN HOUSES